Derbyshire County Council administers the admissions for children in the normal admissions round (aged 11) and the school will accept applications for all students without reference to ability or aptitude. For 2022/2023, the school's Published Admissions Number is 210. The Pupil Admissions Number is the maximum number of places that the school offers before its over-subscription criteria is used. 
 
All pupils who have an Education Health Care Plan which names the school will follow the SEND Consultation process. For all other pupils, where applications for admissions exceed the number of places available, the following criteria will be applied, in the order set out below, to decide which children to admit: 
Looked after children and children who were looked after but ceased to be because they were adopted (or became subject to a residence order or special guardianship order).

 

Children living in the normal area served by the school at the time of application and admission who have brothers and sisters attending the school at the time of application and admission.

 

When the child's home is in the normal area of the school at age 11.

 

Children not living in the normal area served by the school but who have brothers and sisters attending the school at the time of application and admission.

 

All other children not eligible under the above criteria.

 
Admissions to Wilsthorpe School into year 7 are managed by Derbyshire County Council. To apply for a place at Wilsthorpe or for more information on Derbyshire County Council's school admissions procedures – click here(opens in new tab).
The deadline for an on-time application for entry into year 7 in September 2022 is 31st October 2021.
When an application for a place at this school is unsuccessful, families are able to appeal the decision by completing this Admissions Appeals Form, click here.
Secondary application and appeals timetable 2021-22
National Closing date for on-time applications
31 October 2021
National Offer date for all Secondary Schools
1 March 2022
Closing Date for on-time appeals
1 April 2022
On-time appeals will be heard by

Late appeals will be heard at the same time as online appeals wherever possible or within 30 school days of the appeal being lodged.

Monday 20 June 2022

Last Date to submit any additional information in support of your appeal
The independent clerk will notify you of this date, which is usually 5 days before the date of your appeal hearing
Decisions will be communicated in writing from the independent clerk, within 5 working days of the date of your appeal

In-year appeals will be heard within 30 school days of the appeal being lodged.
 Click here for more information on Derbyshire County Council's school admissions procedures.  
Please click here for our policies. 
Wilsthorpe is a very popular school with waiting lists for every year group.  With effect from 1st November 2021, applications for in-year places should be made directly to Wilsthorpe School, click here to complete the application form.
Any parent wishing to transfer their child to Wilsthorpe School mid-term and would like to speak to the school before making an application can contact Mrs Lisa Cooper, Admissions Officer, at lisa.cooper@wilsthorpe.ttct.co.uk. The school will notify families if a place can be offered.
When an application for a place at this school is unsuccessful, families are able to appeal the decision by completing this Admissions Appeals Form, click here.
Watch our 2020 Virtual Open Evening video here: 
Please click below to access answers to some of the most frequently asked questions about transition from primary school into Year 7. 
Welcome from the Chair of Governors
In September 2021 I was very honoured to be elected as the Chair of the Board of Governors at Wilsthorpe School. Whilst I have only been a Governor at the school since 2018, I have many years' experience as a Governor and of Governance in my working life.
The Board is made up of volunteer Governors who give freely of their time. We are all from different backgrounds including education, health, social services, business and the community, which enables us to ensure that the education that Wilsthorpe students receive is to a high standard and that they are able to achieve their best outcomes.
To ensure the safe and efficient running of Wilsthorpe School, we work closely with the Head teacher Derek Hobbs and his Senior Leadership Team, acting as critical friends who are prepared to challenge and question when necessary at the same time as being supportive.
I am very keen to ensure that Wilsthorpe continues to provide Excellence in Learning and is the school of choice for many of the local families of Long Eaton. whilst responding to the many challenges and expectations of both staff, students and their families or carers as well as The Two Counties Trust and the Department of Education.
By ensuring that Wilsthorpe provides expert teaching and inspirational learning, we can be proud in knowing that the students have a good knowledge base to form positive relationships which will, in turn, build their confidence and character and help them as they move forward with their lives.
Whilst the Board has a strategic role, it would not be appropriate to get involved in either the day to day running of the school or about specific staff or student issues. These are best dealt with by the school. However, should the need arise to contact the Board this is best done through to ClerkTo.Governors@wilsthorpe.ttct.co.uk
Gill Cort
Chair of Governors
Wilsthorpe School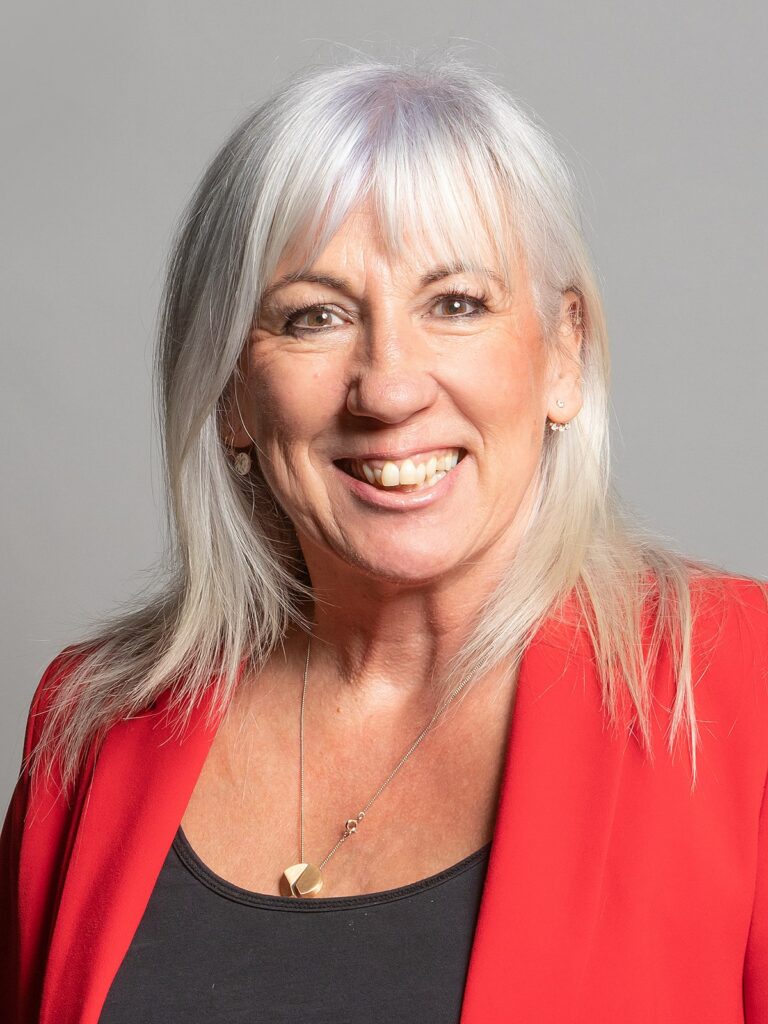 I have been a School Governor here at Wilsthorpe School for over 20 years now and have always cared passionately about young people, their education and mental health.  
Wilsthorpe holds a special place for me as I really believe in what they do and all they have achieved over the years and it really is a pleasure to be a part of their journey and see their success grow.  
My background – I started working at 16 behind the counter of an off-licence before working as a management trainee at Sainsbury's where I stayed for 13 years. I then went on to work in a regional training role at Help the Aged before working for Baird Clothing as head of training in 1998 where I then founded my own consultancy business in 2008.  
During this time, I have had a family of my own, been a Girl Guides and Brownie Leader which I absolutely loved doing, stood as a Member of Parliament between 2015 and 2017 as well as 2019 until now, and since February 2020, have been appointed as Parliamentary Under Secretary of State for Science, Research and Innovation in Government.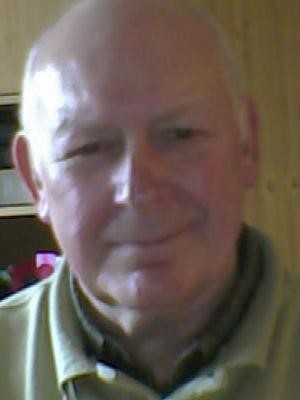 I spent most of my working life in Engineering doing Whitegoods, Pressings and Mouldings at Pressac Ltd for 18 years, finishing up running the Standards Room for many years. I left Pressac and moved to Rolls Royce doing castings then composites, ending at Raynsway working on submarine valves etc. Most of my Engineering was from an Inspection perspective. After 16 years I took early retirement and joined Wilsthorpe as a Cover Supervisor and Technician for a number of years until retirement. In my personal life I was a Sea Scout leader at the 15th Long Eaton Sea Scouts and worked on the Executive Committee for 37+ years, eventually retiring from the leader position at my 70th birthday; I still serve on the Executive Committee. I have always enjoyed working with young people and am delighted when I see them doing well in their formative years and so when the opportunity to become a Governor at Wilsthorpe became available, I felt privileged to step into the role.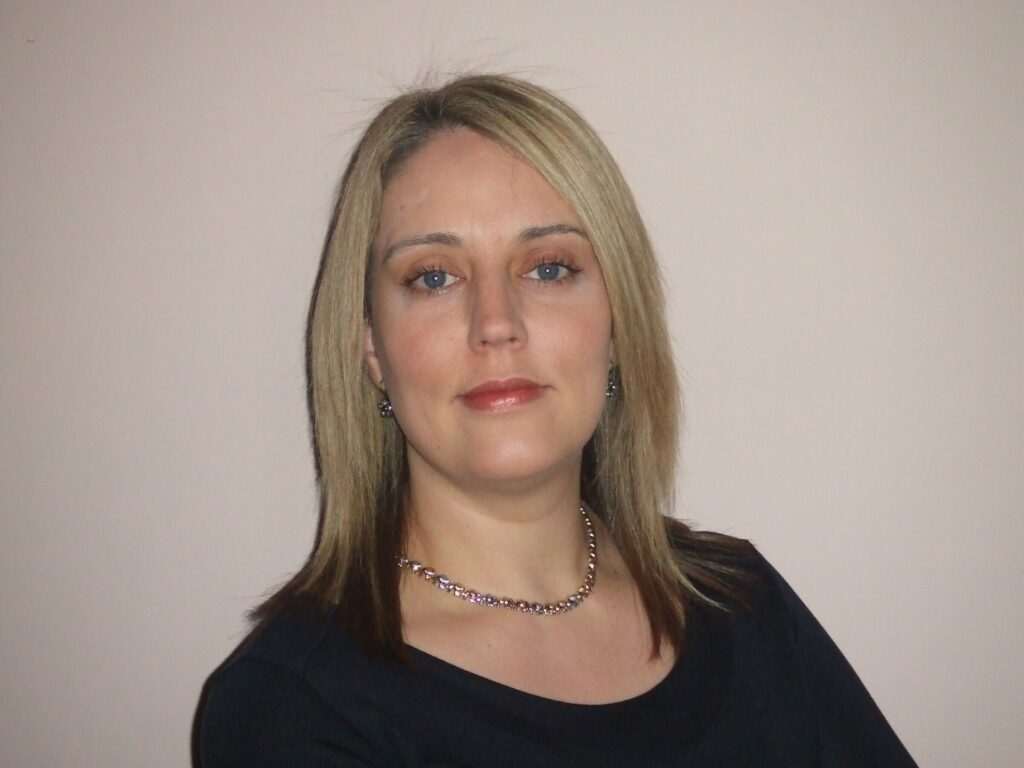 I am a Chartered Accountant and have experience of running my own business for over 15 years.  I have two children at Wilsthorpe School and volunteered to be a parent governor when they joined the school.   
I am now a co-opted governor, and I am pleased to use my professional and business skills to support the school.  Outside of school I enjoy gardening, reading and following cricket. 
My name is Gill Cort, I am currently the chair of the board of Governors.
In 2016 I retired from the NHS, my role in the NHS has given me 20 plus years experience of governance,  at a local, strategic and national level.  I am married whilst not having any children myself I do have 4 nieces and nephews and 2 great nephews.  
After retiring I wanted to utilise my governance skills and was looking for a challenge so I decided to become a school governor. The change from health to education has been an interesting journey, but I have found that my skills are transferable and I have enjoyed working with the school and the other governors. I believe that the role of a governor should be supportive whilst at the same time challenging practice, thus ensuring that the students of  Wilsthorpe can achieve the best outcome in a supportive environment, so that they can look forward to a good future.  
My hobbies include walking my two springer spaniels and gardening.
With a daughter at Wilsthorpe, and another at University, I am keen to contribute and help support their education (other than being their personal taxi and bank of course!).  I was pleased to become a parent governor in January 2020. 
I currently manage a software business, and having been in the industry for coming up to 30 years, I've seen the huge changes that technology has brought to all sectors of life, and the challenges of educating our children in its application.  Good IT skills are now essential for those entering the workplace and navigating the world. 
I would like to see where I can use my experience to support the school in their aim to deliver the best education to its pupils, and especially how we adapt to the changing world.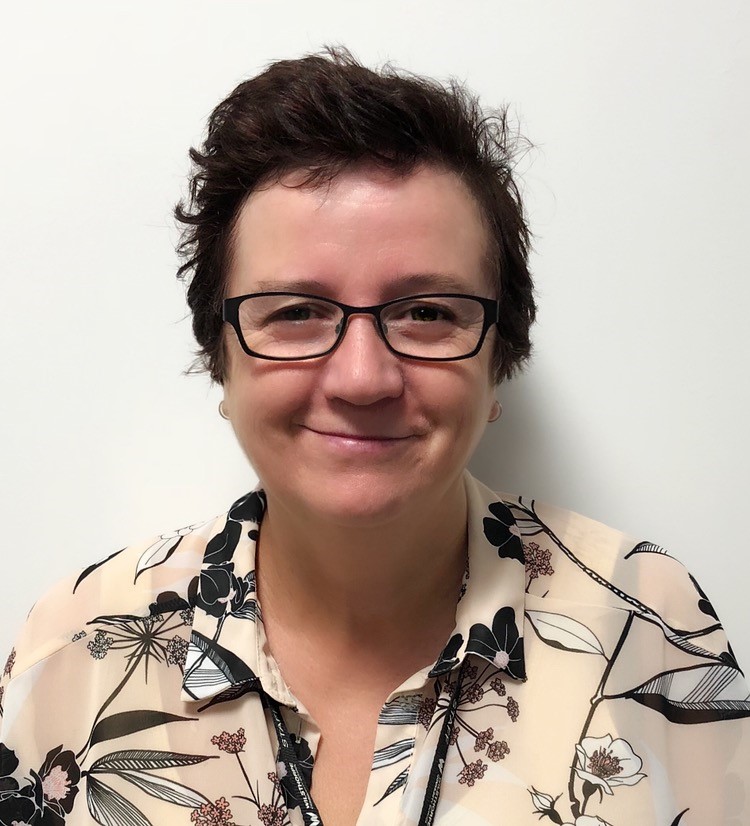 I have worked in education all my life originally starting at a Deputy Manager of a private Day Nursery to currently working as a Student Welfare officer at Wilsthorpe School. I have worked in many different settings including Private Day Nurseries, Special Schools, Primary School, and various Secondary Schools. 
Within these, my Roles have been very different: Teaching Assistant, an Assistant SENCO, HLTA, and currently Student welfare Officer dealing with the pastoral issues at Wilsthorpe School for the past 15 years. 
I have various qualifications for my current role including NNEB, HLTA, and a BA Honours Degree in Educational Studies. 
I have four children who have all left home working on their chosen careers with two of them being teachers. 
I very much enjoy being part of the governing body at Wilsthorpe School.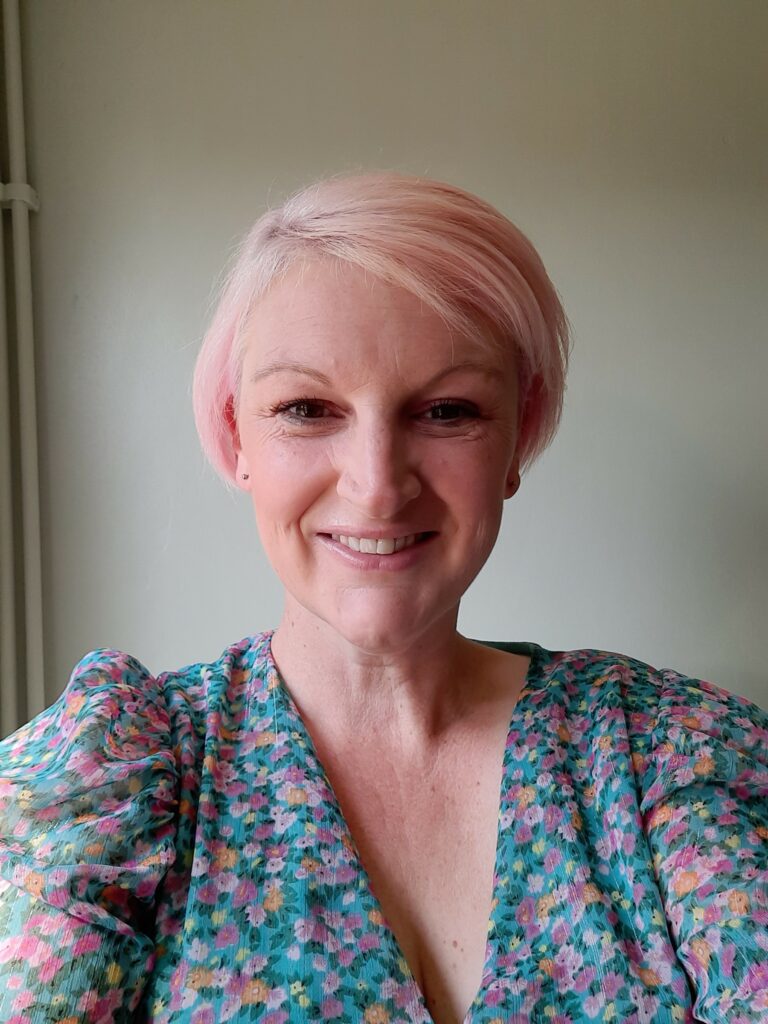 My name is Katie and I am a Parent Governor. In this role I hold a Unique position of having a parental viewpoint and first-hand experience of the delivery of the curriculum and how the school is perceived from the 'consumers' point of view and I help influence the direction the school is taking for the best outcomes for all children. 
I became a Governor because I am passionate about children's Mental Health. I wanted to ensure that our children's voices are heard, listened to and acted upon.
Steve Holland MIExpE FRGS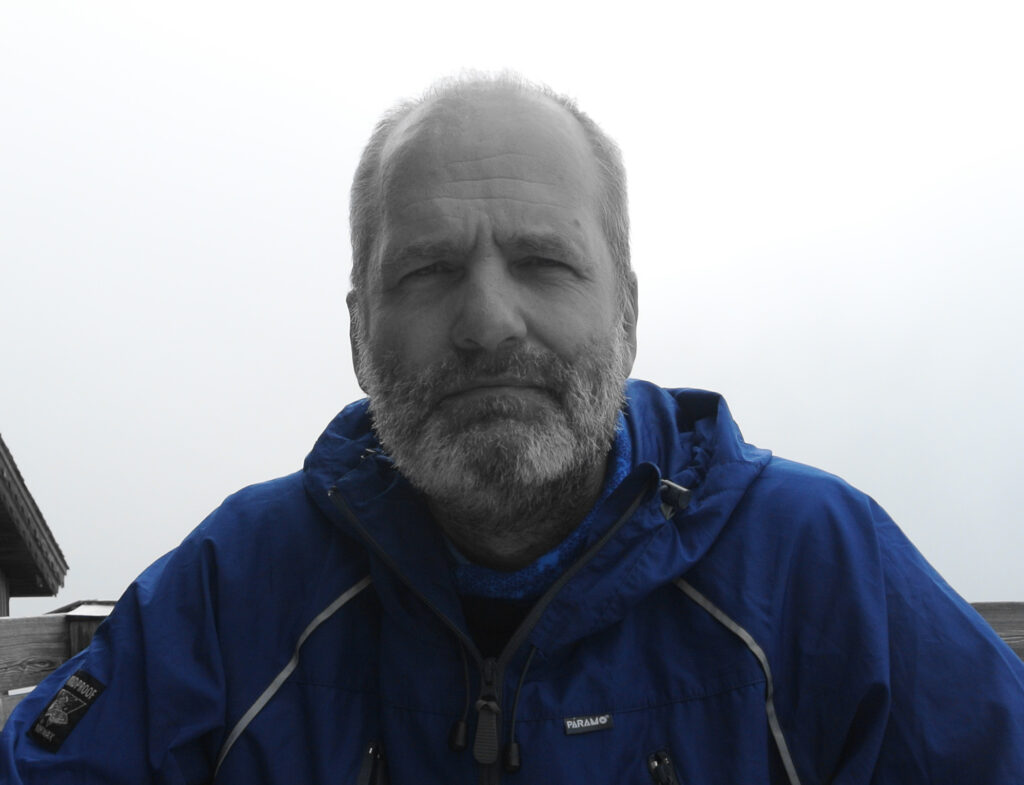 My day job is running an engineering company that specialises in explosive blast protection systems and testing. I have also worked extensively in the technical support of ground-breaking expeditions from Pole to Pole.  I started as a Parent Governor to support the school during a period of rapid change. I had previously helped out with specific assemblies on the wider applications of the sciences in the real world. As a governor, I have supported the school as a whole, but still focus on using engineering sciences and an extensive expedition background to widen the horizons and aspirations of the students.  I have also led periodic assemblies around key anniversaries to add context outside of the normal curriculum – the bicentenary of Waterloo being one example.  The Year Nine 'Expedition Planning' day that I organise will continue after Covid and has proved to be an interesting teamwork exercise with a challenging public speaking role for the team leaders. After two terms as a 'Parent Governor' I am now a 'Co-opted Governor' and look forward to helping Wilsthorpe evolve further. 
Becoming a school governor has given me the opportunity to make a difference to the lives of young people and to give something back to the local community. I was brought up and educated in Long Eaton and, following my graduation from The University College of Wales, Aberystwyth, completed a master's degree. I then trained as a teacher and have spent 32 years working at secondary schools as both Head of Religious Education and Head of Humanities. During my career I was awarded a Farmington Fellowship and this enabled me to complete a research project on teaching and learning at Oxford University. Although I am not teaching in a school at present, I have maintained my links with education by working with PGCE students at the Institute of Education, University College, London. I continue to be a member of the National Association of Teachers of Religious Education.  
Management Responsibilities
Agree constitutional matters. 
Appoint Chair and Vice Chair of the Governing Body. 
Establish terms of reference. 
Appointment of clerk. 
Decide which functions of the Governing Body will be delegated. 
Consider all delegated decisions. 
Approve the first formal budget of the financial year. 
Appointment and suspension of governors. 
To ensure Health and Safety is maintained. 
Pupils and Personnel responsibilities: 
Staff consultation. 
Discipline and grievance. 
Redundancy. 
Staffing structure. 
Attendance. 
Admissions and exclusions. 
Financial responsibilities
School budget and financial management. 
Financial regulations and procedures. 
Contractual arrangements. 
Lettings. 
To maintain the principles of Best Value. 
Fire Evacuation. 
Critical Incident and Disaster Recovery plan 
All governors are appointed for a term of four years. 
Please note: If you are interested in becoming a governor, either as a parent or a member of the community, please contact the clerk to the governing body in the first instance by emailing:  ClerkTo.Governors@wilsthorpe.ttct.co.uk or telephoning the school on 0115 9729421. 
All policies relating to member schools of the Two Counties Trust group of schools can be found here: